Hello there!
Well, after my wonderful home school conference, I feel like all I have been doing is getting back on track. This blog is **kind of** like a new baby – I'm figuring out how it fits with our life. But, since it doesn't cry (thankfully) it has taken a back seat to the real in my life. And that's ok. I had all sorts of expectations for this little piece of internet land. But, just like a real home…it takes time to make beautiful and figure out when to unpack this box and where to hang that picture. So, if I pop in and out, it is just the dance of figuring out how and when to write.
Just a quick update on life:
I did go to the home school conference, Teach Them Diligently. I heard some great speakers, and left very encouraged. I actually had a mini breakdown while I was there of being completely overwhelmed at the thought of homeschooling Harper and the boys this upcoming year. I just did not know how I was going to do it. I really, really like examples of how to do something. And, I want the instructions. I will follow them perfectly. I believe that is why God gave me the family He did. I have no one to look at and figure out how this works other than getting on my knees and asking God what He wants me to do. (really, it is what we should all do.)  I just had to be taken out of the 'typical' family model to get to a place of trusting God and looking to Him instead of others.  Anyway, my golden nugget of wisdom from the conference was from a session about schooling in large families.  She said there really won't be a 'set' way to home school. (I think this applies to any family!) You have to figure out what works for your family as a whole, as well as, what works individually. I am back to the excitement I had before, and my fears are calmed.  I know my children the best.  They will be in a classroom of '4' vs 20-25.  We won't be rushed getting to school early in the morning.  We will have more flexibility to do what we need to as a family.  Will there be frustrating days?  Yes, I'm sure.  But, we will take it year by year – no, actually, we will take it day by day…hour by hour if we need to!
This weekend, I cleaned out my closet to begin Project 333.  The goal is to minimize your wardrobe down to your favorite pieces – 33 pieces including clothing, shoes, accessories.  Doesn't include pjs, workout clothes, underwear.  Then, you wear these clothing pieces for 3 months.  Go check the site out at theproject333.com !  I feel free already! (Although, I was only able to get my wardrobe down to 40 pieces.  I've decided that is okay with me!)  A new 'group' on the website begins April 1.  I really think I'm going to like this!
The big 4 started swim lessons today. They were so excited! (Here is a pic from Instagram) They did great blowing bubbles, kicking, holding the paddle board. Warner fell off the platform and was struggling to the point where I had to jump up off the bleachers, and yell for a life guard to get him quick!!! A precious girl jumped in and saved him. He cried, but after a pep talk from mom was back in the water. My heart is still pounding. And feeling a little guilty that I didn't just jump in and get him. But, I didn't know what I should do. Had it been 3 more seconds, I would have jumped – clothes and all. My heart is still pounding from it!
Haven has to have surgery in May on a thyroglossal duct cyst. It is a pretty straight forward surgery that takes 2 hours!  Aaahh!! Heart beating faster. Let's change subjects to less anxious ones.
I planted daffodils last fall. Something I have put off doing for 8 years! I just didn't know 'how.' Last fall, I went to Home Depot, came home, dug holes in the ground, put the bulb in, covered them up, and said well, it was fun playing in the dirt! Hope I see daffodils this spring! It worked!!  They are just now blooming and are so beautiful!  I need to take a picture!
I'm looking forward to working at the Farmer's Market again! I'm thankful for this opportunity. We are building a team of workers this year, and I think it is going to be a great summer!
Oh, and I made curtains for my living room! It only took me 2 months of sewing on Sunday afternoons, but they are finally finished!  I want to sew much more, now!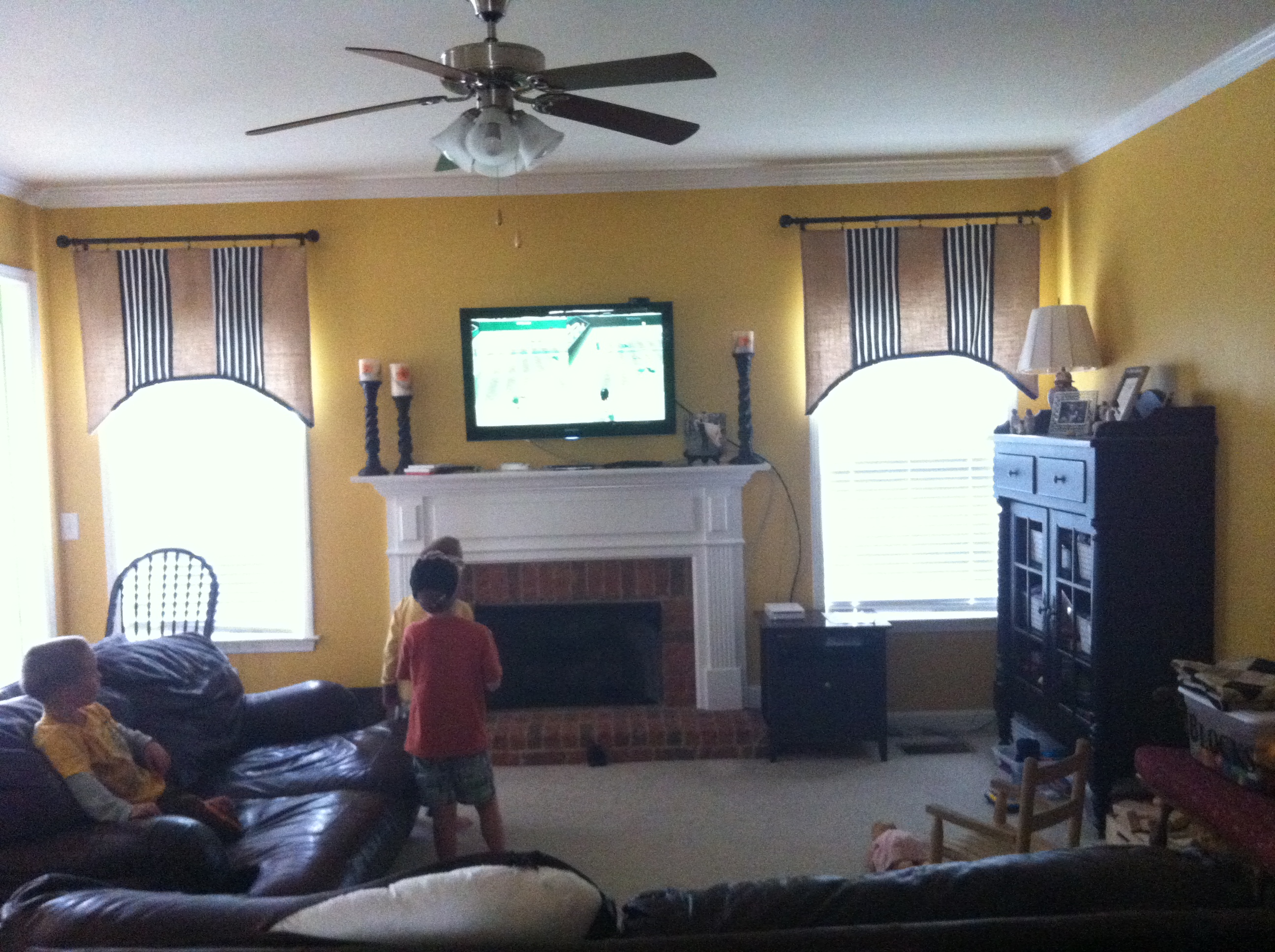 Happy Tuesday, folks!