I would say this week consisted of transformations. I began this week with long, brown hair and ended it with short(er) blonde hair.  I love the cut – it is way easier, and my ends were scraggly.  I had gotten to the point of always wearing it in a pony tail anyway.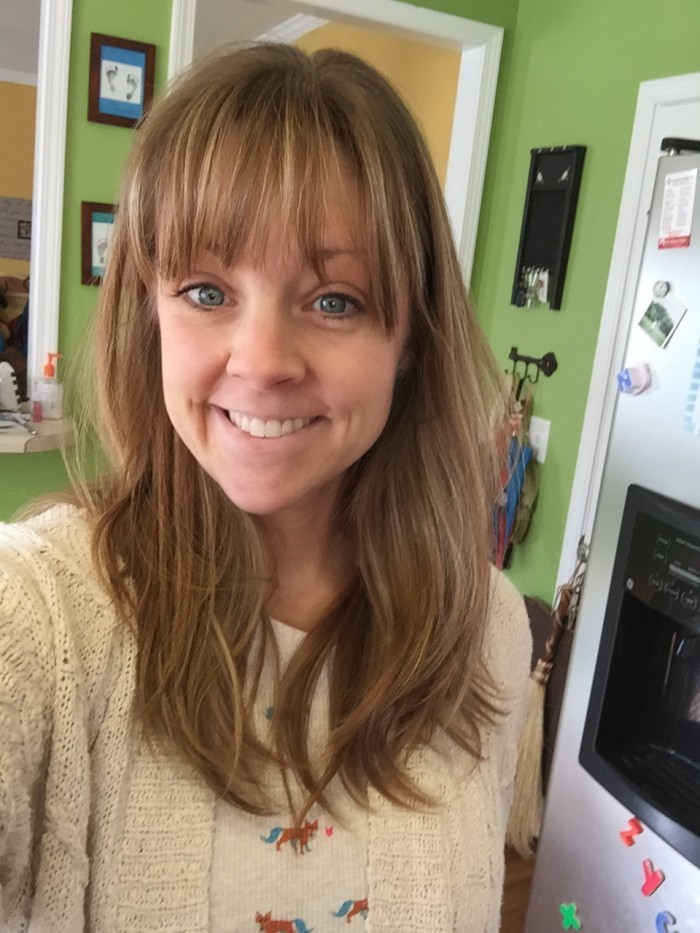 After Wendy, my hair girl, whipped me around to see myself in the mirror – I died laughing!  I had to take a selfie!  And, I love that sign behind me!  Oh how I want to be my own kind of beautiful! I'm learning to do it without looking to see other people's beautiful first.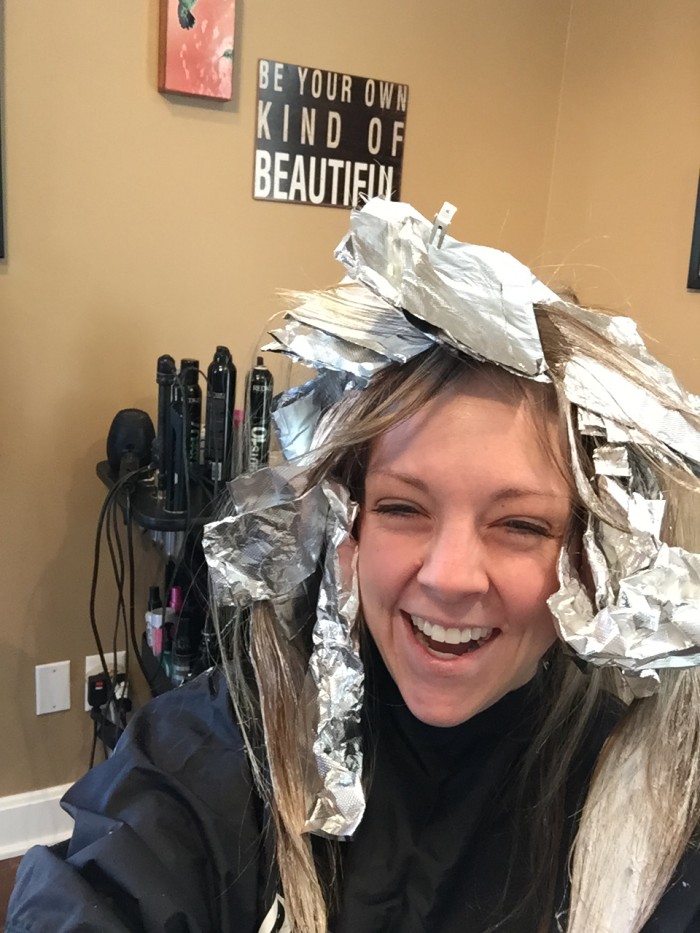 The new look! The next morning, I was kind of in shock from all the blonde.  I am actually going back in tomorrow to get a little more brown added in- I feel washed out – maybe I will add it back in come summer.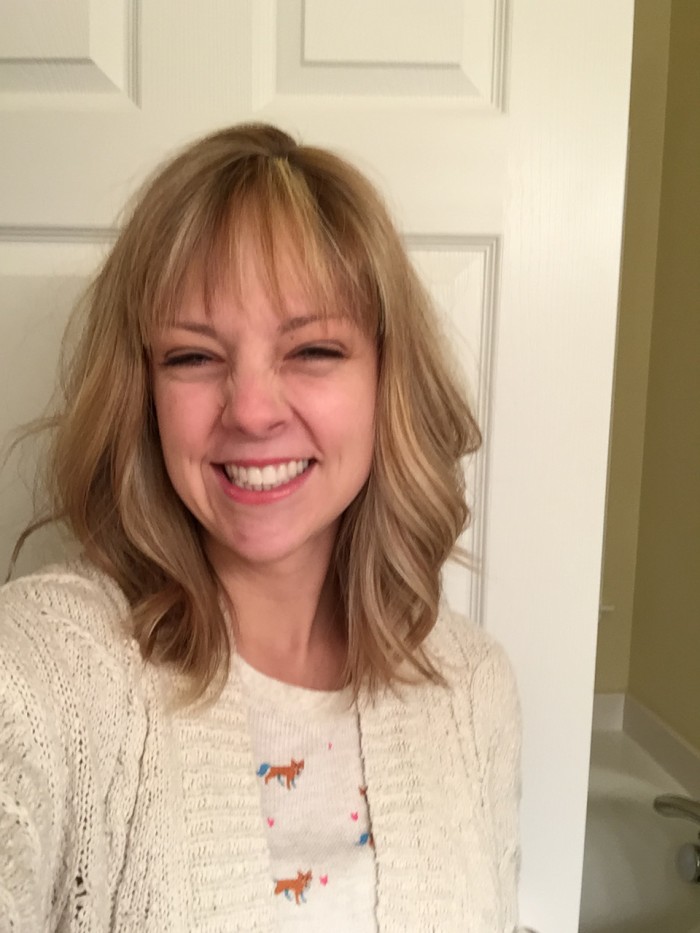 We began school this week.  I was just having a tough time getting my engine going.  I think next year I just need to plan the month of January for field trips and a lot of reading because I just don't have it in me to keep all structured and focused.  But, I did muster up a fun idea for hot spiced tea and favorite books.  We added some scripture memory at lunch.  I had planned on getting handwriting and math in, but we just made it with hand writing.  The beauty of home school is grace.  We don't have to stop school come summer, so I'm not on a deadline. I am certain I will be much more focused come the spring and summer!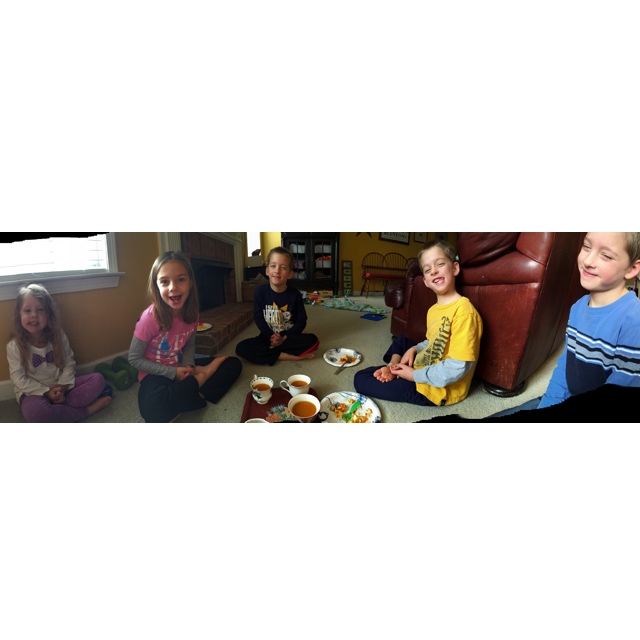 Harper and I did actually do a little more focused school work. I am always so amazed at how much it endears her heart to me.  Mom, can I snuggle you after I finish my school work?!  Oh, I treasure this time!!!!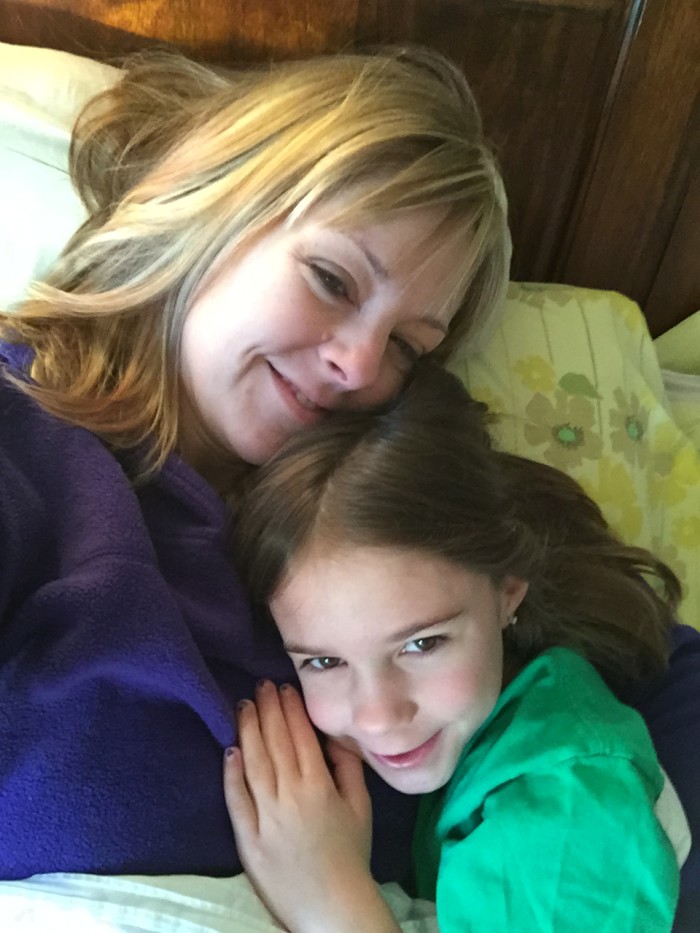 So, in my last post, Chris and Warner had the flu.  This week it was Maverick and Crews' turn.  Followed by Haven.  She is still sick as we speak and is just pitiful!!  The boys took a 3 1/2 hour nap one day… all at the same time.  The house was sooo quiet!! haha!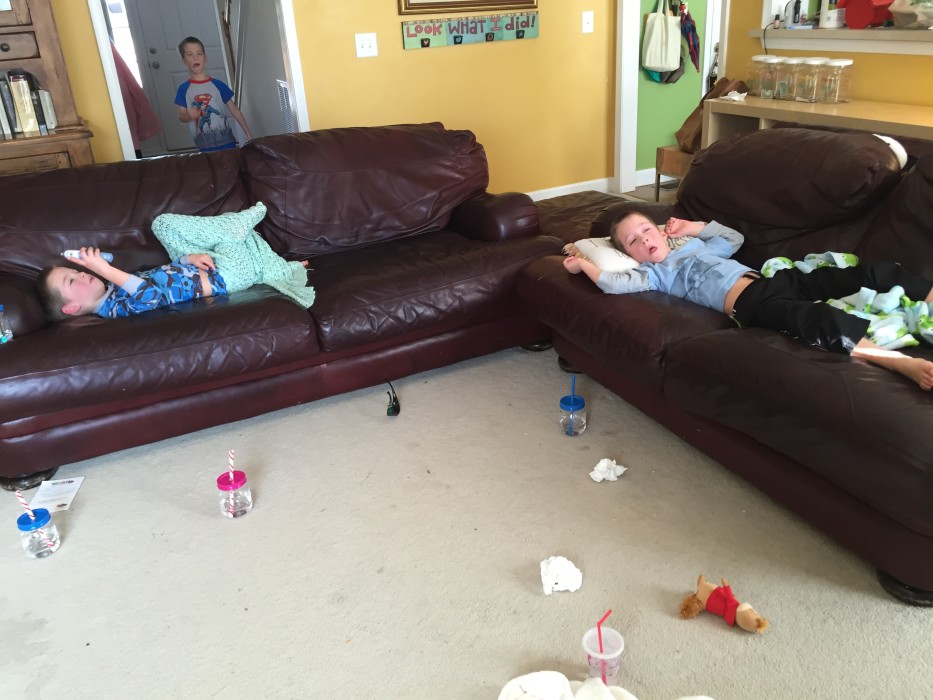 This pretty much sums up our week… jammies, lounging around on beds, couches, floors, and laundry- oh and tv.  Can we please turn that off for like a month?!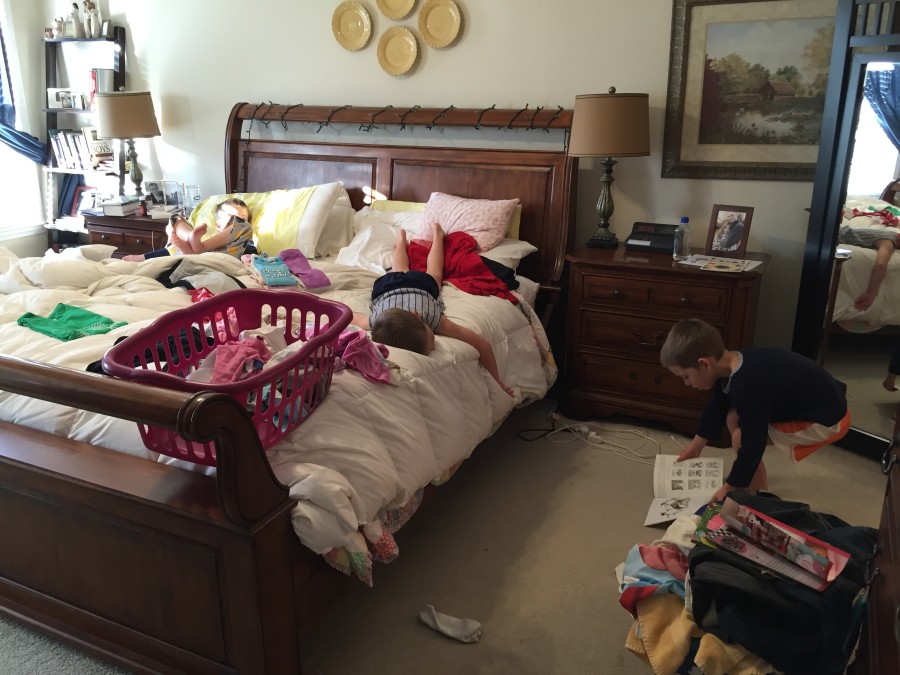 Sweet baby girl had to sleep on me one night for a while because she was so congested.  I'm so thankful for essential oils!  Since she can't have cough medicine yet, Breathe from DoTerra has been a life saver!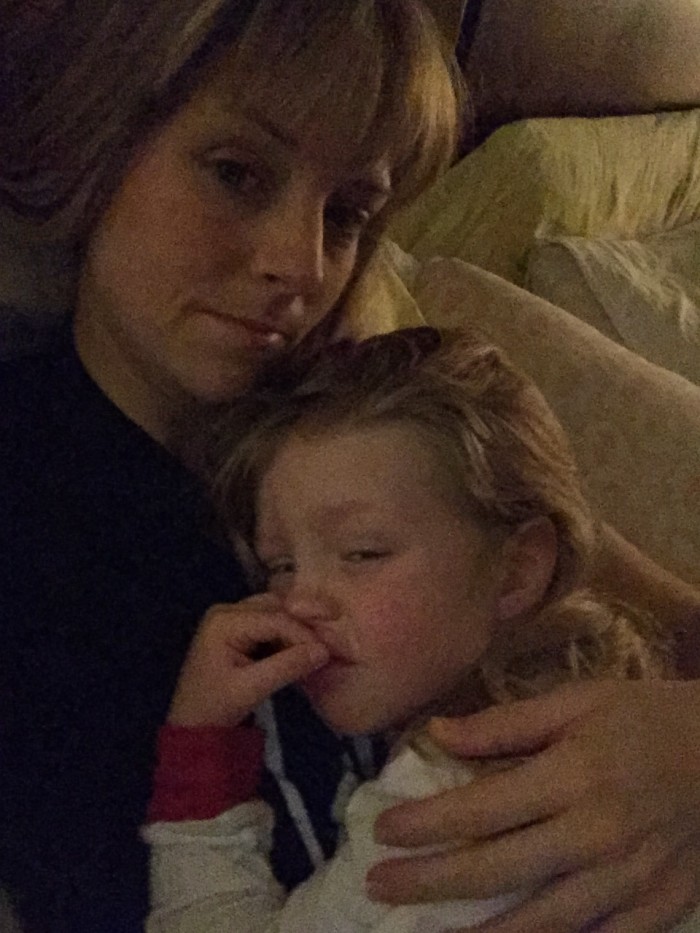 One night, I got to sit in on a live recording of Sally Clarkson promoting her new book, Own Your Life.  I am SO excited about this book, and just got it in the mail!  I've already read 2 chapters – oh what wisdom she has!  I am going to her Mom Heart Conference in about 2 weeks!  If you don't know who she is, please look up her blog sallyclarkson.com  You will be SO blessed!!!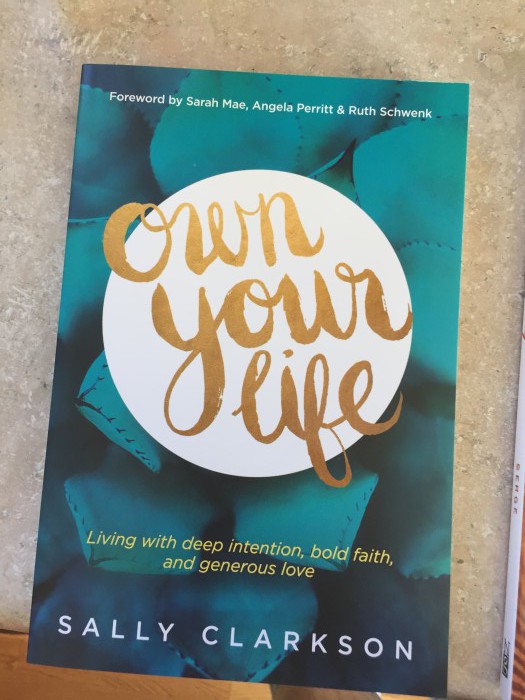 I just need to add this picture in because it is so precious to me!  These two just snuggled in bed Saturday morning for the longest time because little punkin had a high fever.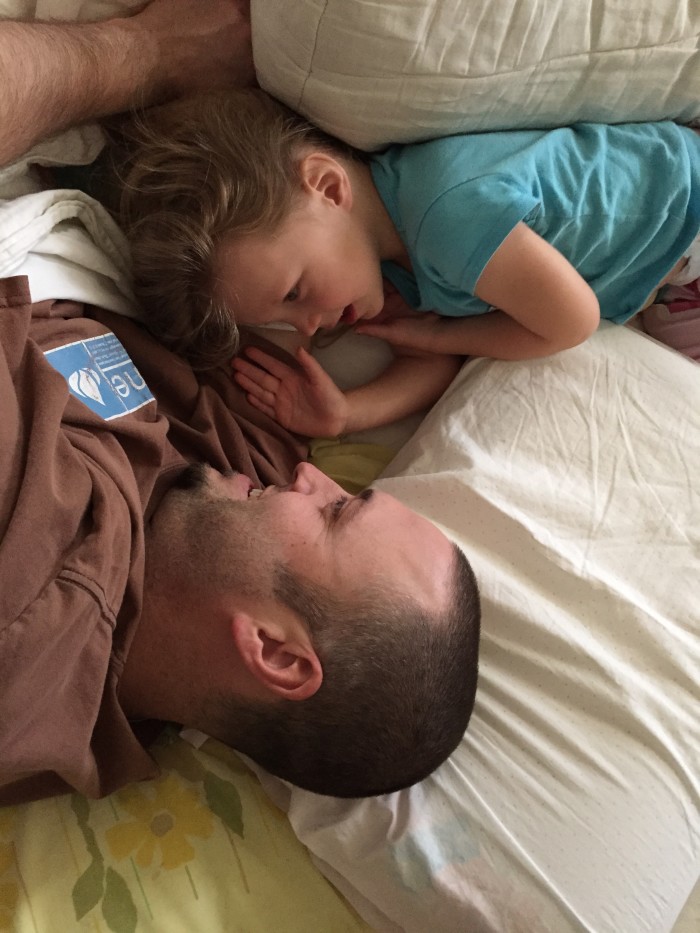 So, I transformed my hair, and the flu transformed us in all sorts of manners… we also transformed/ cleaned out the refrigerator – there was a smell.  I think it is so funny and sweet how kids just want to be with their mama!  I was happily working alone while they were watching a movie.  And before I knew it – movie abandoned and I had 4 helpers!  ha!  Apparently, Maverick wasn't feeling it.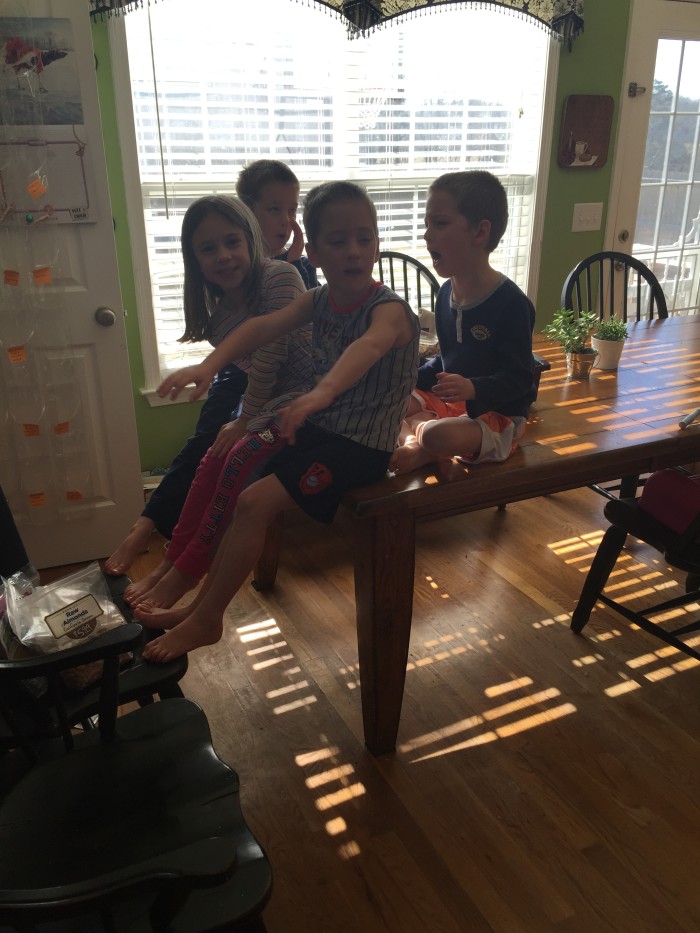 The highlight of my week was going to counseling.  I was a little apprehensive walking into this first 'real' session.  My very first session was a lot of history intake, and that was absolutely exhausting – I came home and napped after it!  This one was so hard – a lot of tears – but very healing wrapped with so much hope in upcoming future sessions.  Each session is closed with a guided prayer time.  It is so beautiful and restoring.  I went to Whole Foods on a 'date with Jesus' directly after my session – I journaled my gratitude to Him and felt such peace and healing and freedom- somethings I didn't even realize I had been missing.  If you are considering counseling, but are afraid – let me tell you – please don't be!  My advice would be to seek out Biblical counseling (which is even a little different than Christian counseling.)  I know there are many differing opinions on counseling, but I love this Biblical counseling because it truly gets to the root and offers a permanent solution based on the Word of God.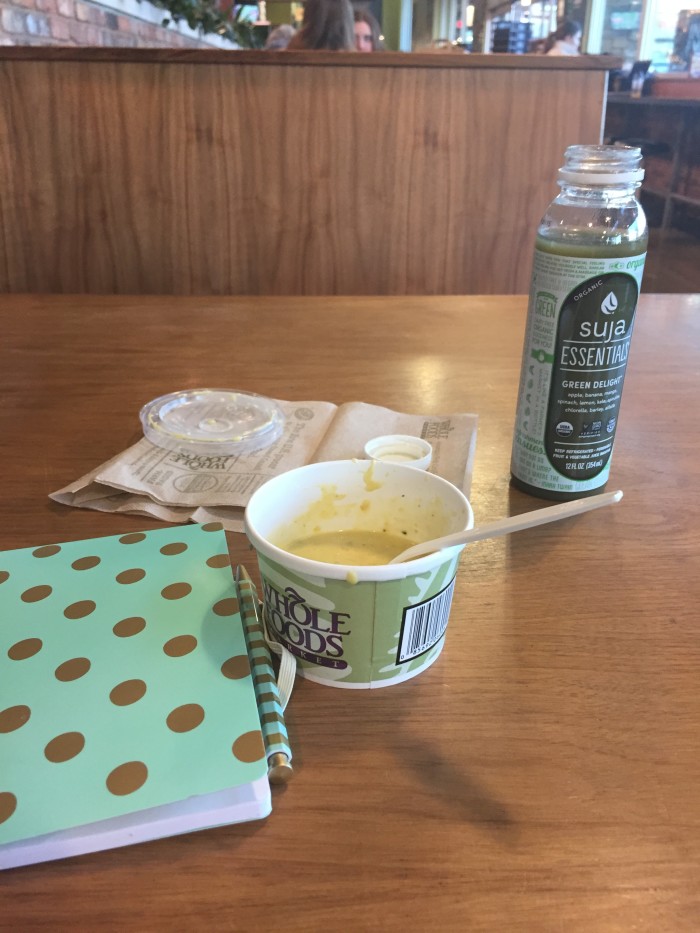 Being honest and open with Chris through this process – and not thinking I just need to heal on my own – has brought a new level of depth to our relationship.  I am so thankful to be going through this process.  I am falling in love with him even more as I unveil more of my broken & healing self to him.  Jesus is so faithful and God's word amazes me by His good and perfect plan even more.