Back in October, I started 'seriously' running for the first time in my life.  At 32 years old.  (Am I seriously 32?!)  I was training for a 10K with my sister.  She encouraged me so much after she picked up running just a year before I did.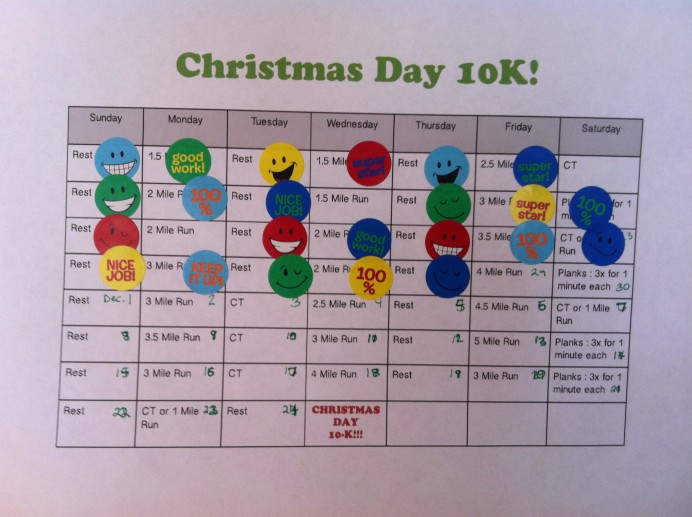 I hated running right when I started, but something happened once I was able to run 3 miles.  I didn't feel like I was dying, and the endorphins… oh, the endorphins are just phenomenal!  Two days before my race day, I came down with the flu.  I would have been heart broken, but I was too sick to care!  I tried to pick up running again after I was all better, but I had lost momentum and it was so stinking cold outside!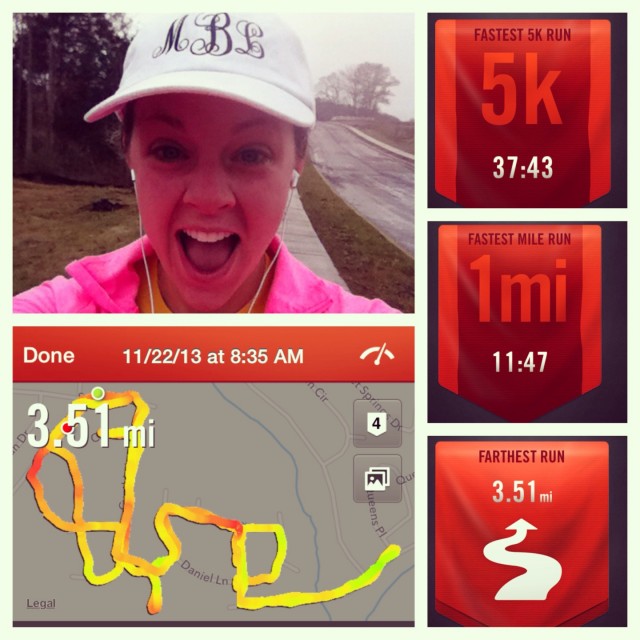 I am starting to run again, and wanted to know if you wanted to join me?!  I have never felt better than when I was consistently running.  I didn't deal with depression at all.  My body felt strong and courageous.  I was able to make clearer decisions.  And I slept amazing! (When I wasn't woken up by children)

So, who wants to run with me?!  I am beginning a brand new running plan on Tuesday!!  Want to know what is so great about day 1?!  It's a day of REST!  So, guess what?!  You have already completed day 1 if you are ready to begin!  I keep all my running supplies in a drawer in my bedroom so I don't have to search all over the house for this and that!  Makes running sooo much easier!
Use that first 'rest' day to get all the stuff you need…
Basics
running clothes
sports bra
socks
shoes
glove
hat or headband to cover your ears
water
chart printed and posted to your fridge or bathroom mirror (see the end of this post)
Extras
iphone/ipod/music
a fun app – my faves include Nike Running+, RunKeeper, and/or MapMyRun (I think my fave is RunKeeper)
ear buds
arm band to hold your ipod
fun stickers or markers to mark off your chart!
I did leave the days blank in the chart so if you wanted to start on another day (like today), great!  Look to see when the 'race day' would fall to make sure you can run that day!  If you begin today, our race day would be Friday, May 9!
If you run along, comment below!!!  And if you have Instagram, use the hashtag #hopefilledrunning This was one of the greatest encouragements to me!!!  All my friends cheering me along!  Let's go girls!  We can do this!  The hardest part is gearing up and walking out the door!
Edited to add: When I began, I could not run a mile.  I would just do the best I could and run as far as I could.  Then, I would walk when I needed to.  Before long, I was running a full mile – HUGE accomplishment!! Then 2!! I about fell over (out of disbelief – not exhaustion) when I ran 3 miles straight!!!  It is about consistency that leads to endurance!!!  You CAN do this!!
Get the running plan here!!! ———>  10 K Running Plan