Hey there sweet blog.  Mama is back.  And it's time for you to get some weekly attention.  I had this idea a few weeks ago to capture family moments and post them to the blog each week.  Not terribly different than Instagram, but it will give me a beautiful display at the end of the year of our sweet family who is growing up big, Big, BIG with every blink of my eyes.
So, here is our week 1.
Cannot remember the last time this happened, and not sure it will ever happen again. (waaaahhh!!!!) She woke up from her nap on New Year's Day and was mad as a hornet. Mom and I were watching Fault In Our Stars, so I just patted her back and gently shushed her back to sleep. She stayed there for another hour while we finished the movie! (All of our kids are color coded – have been since the boys were born… so, here is Haven's color, purple)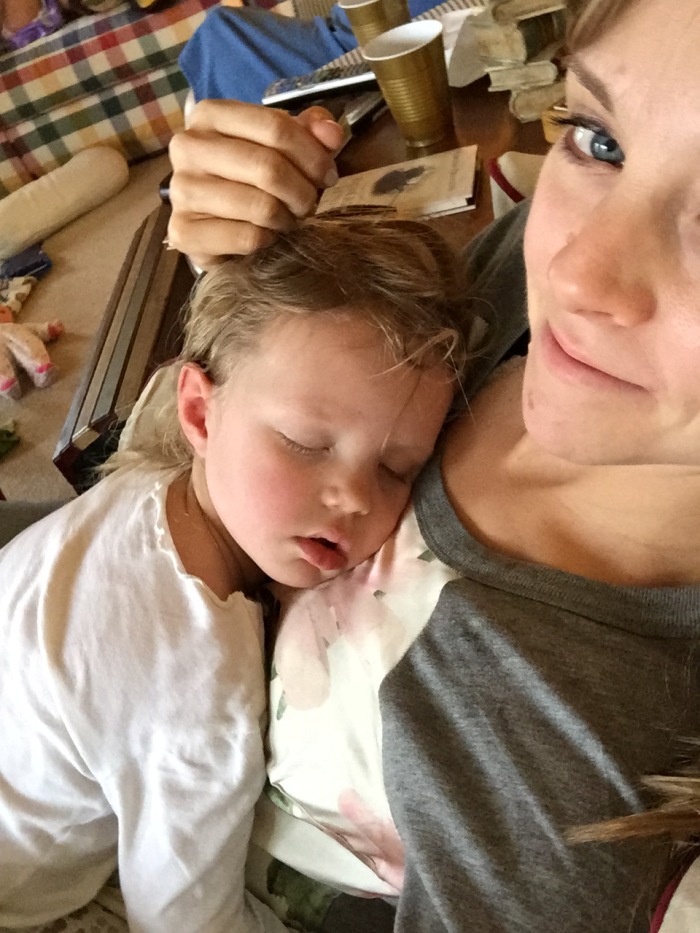 A lot of snuggles from Haven this week!  Here she is after not being able to snuggle with Daddy for a good 5 days.  He came down with the flu, and was quarantined to our room.  We all missed him a lot!!
I work for a very benevolent farmer during the summer.  He called us on the 30th to tell us he had a Christmas present for us.  It was a 33lb turkey!!  (I need the googley eyed emoji right here!)  Farmer James told us to spatchcock it before roasting it.  Spatchcocking is cutting out the spine, turning the bird over and then basically flatting it out by breaking the breast bone. This is NOT for the squeemish!  Bless Chris' heart.  While recovering from the flu, I had him leave quarentining to come help me with this bird.  Even after getting the spine out – gag! We had to hack it all up because I didn't have a pan to hold a turkey that big!  I roasted a lot and froze even more.  I had SO much meat after we were done, that I shredded all of it in the food processor, and we have been eating turkey EVERYTHING –  turkey and cheese quesadillas, turkey salad (think chicken salad – made with Veganaise – healthy mayo- and dried cranberries),  turkey sandwiches, turkey on top of sweet potatoes.  But, it is SO yummy!  Oh and made some broth, too!
L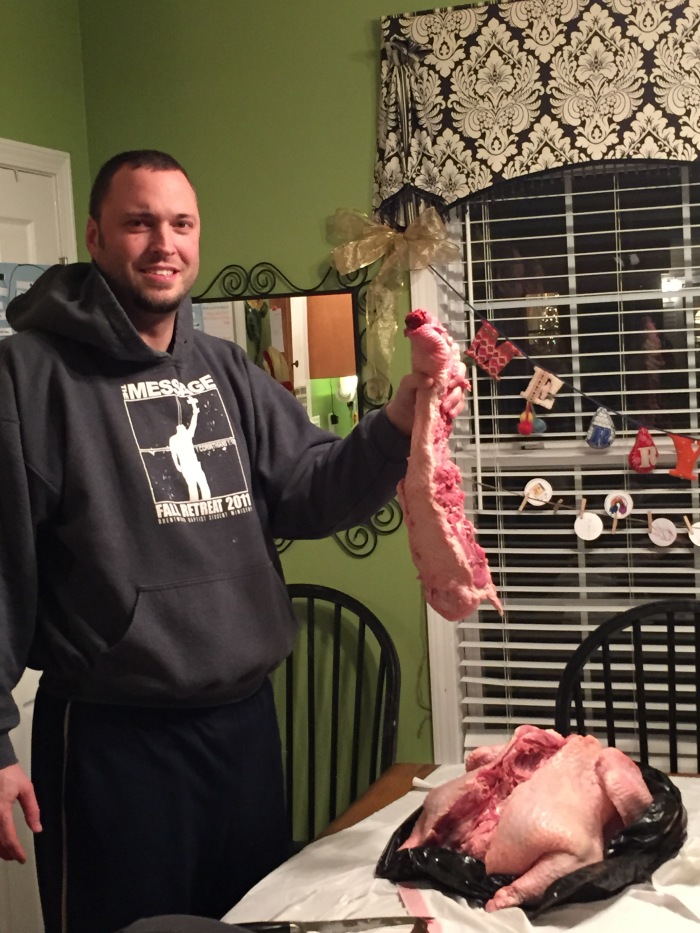 My Mom gave the kids Innotab Max for Christmas.  They are in LOVE and would play them every waking minute if possible.  There are some cool games on there! In this pic, Warner had just started running a fever.  Otherwise, he would have been over there head snuggling with the other two.  Also, I don't dress the boys alike – they dress themselves alike!   W's got on his pj's, though.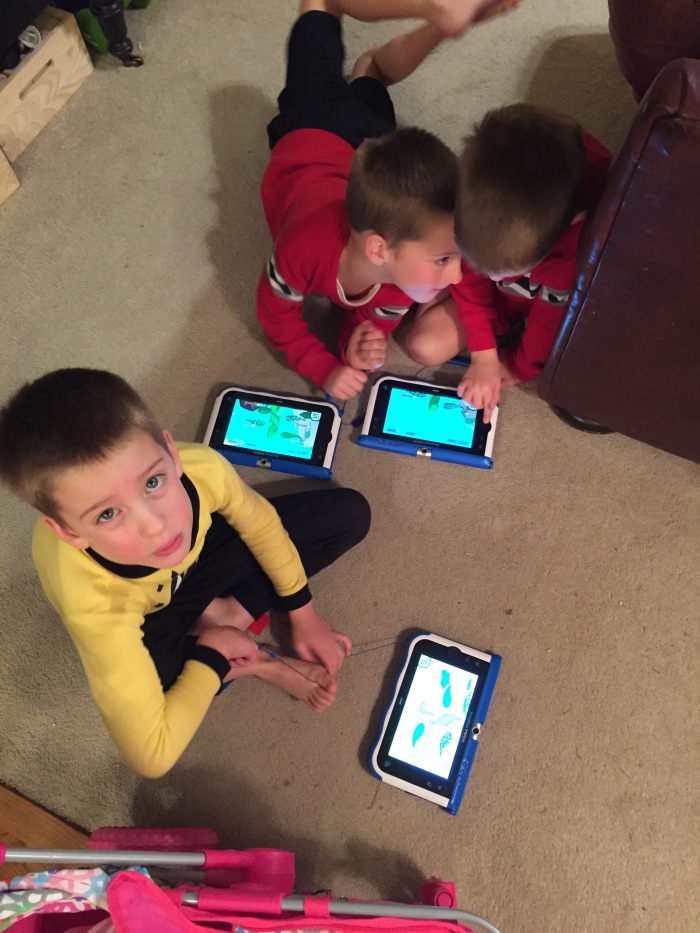 I've been fighting some seasonal depression.  I'm trying to fight it with exercise, vitamin d, and good eating.  Harper wanted to run with me the other day.  I was a bit opposed at first because that is my alone time.  But I am so happy I did!  1.  She is FAST!  I called her my personal trainer!  2. The happiness and care free spirit of child is so refreshing, but I have to pay attention to it.  3.  We most certainly danced to Shake It Off half way through our run.  4.  One on one time is a rare commodity that is going to be prioritized for our family in 2015! This WILL happen more often!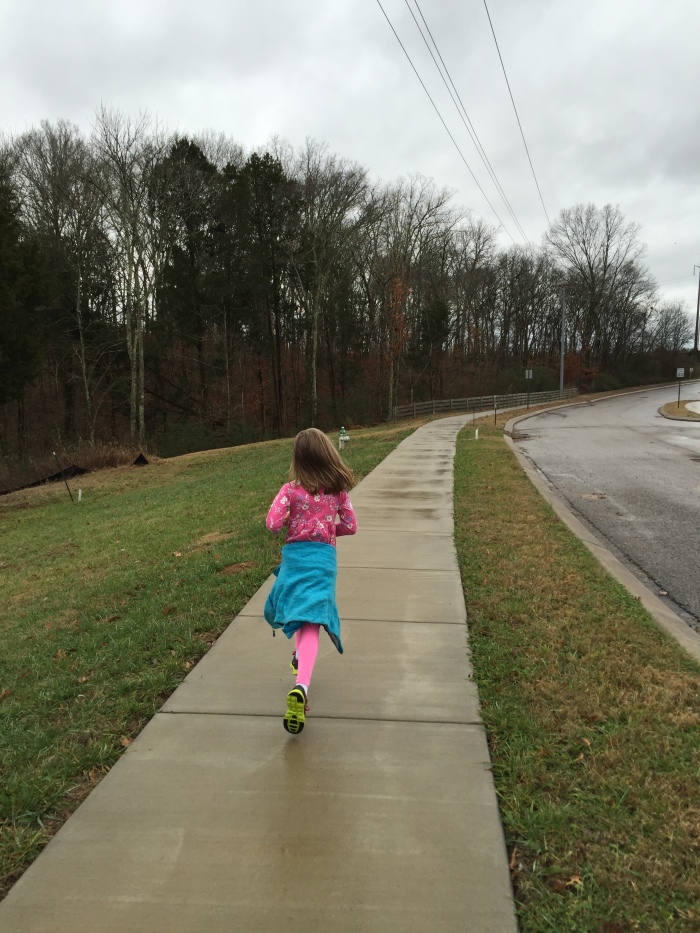 I wanted to take a selfie to capture our time together, and then she did this unprompted.  Soooo many things I love about this picture.  So many.  Heart explosions!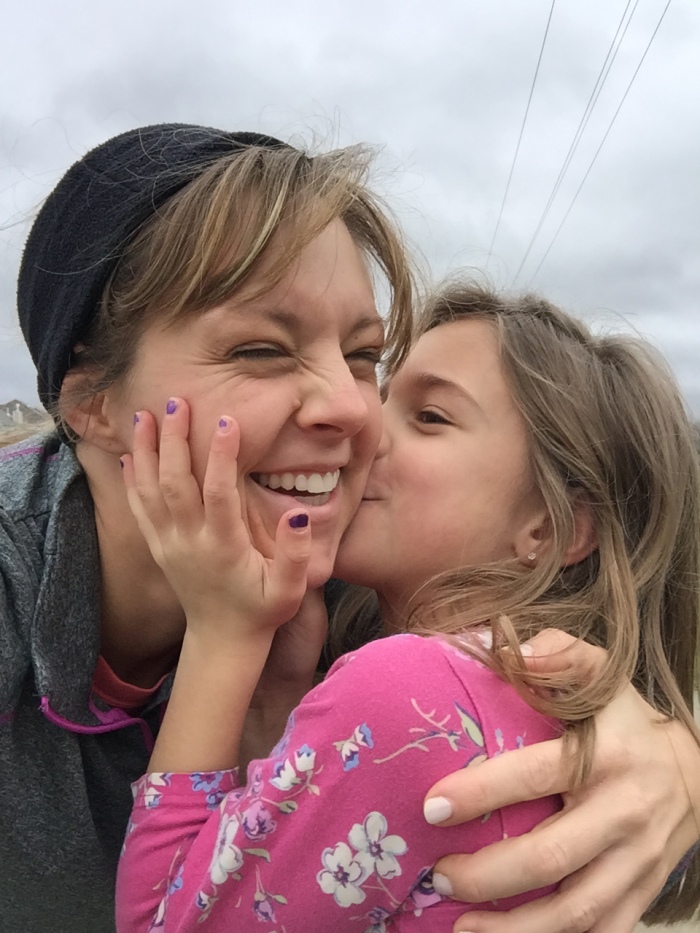 A LOT of laundry accumulated of the flu week.  So, we had a laundry folding party.  Oh wait…this really isn't super different than ANY OTHER WEEK.  Putting a load of laundry in the wash gets me motivated to clean…but then, I have to fold it and put it away.  Motivation over.  Seriously, Chris… you are the biggest servant.  Thank you, my LOVE!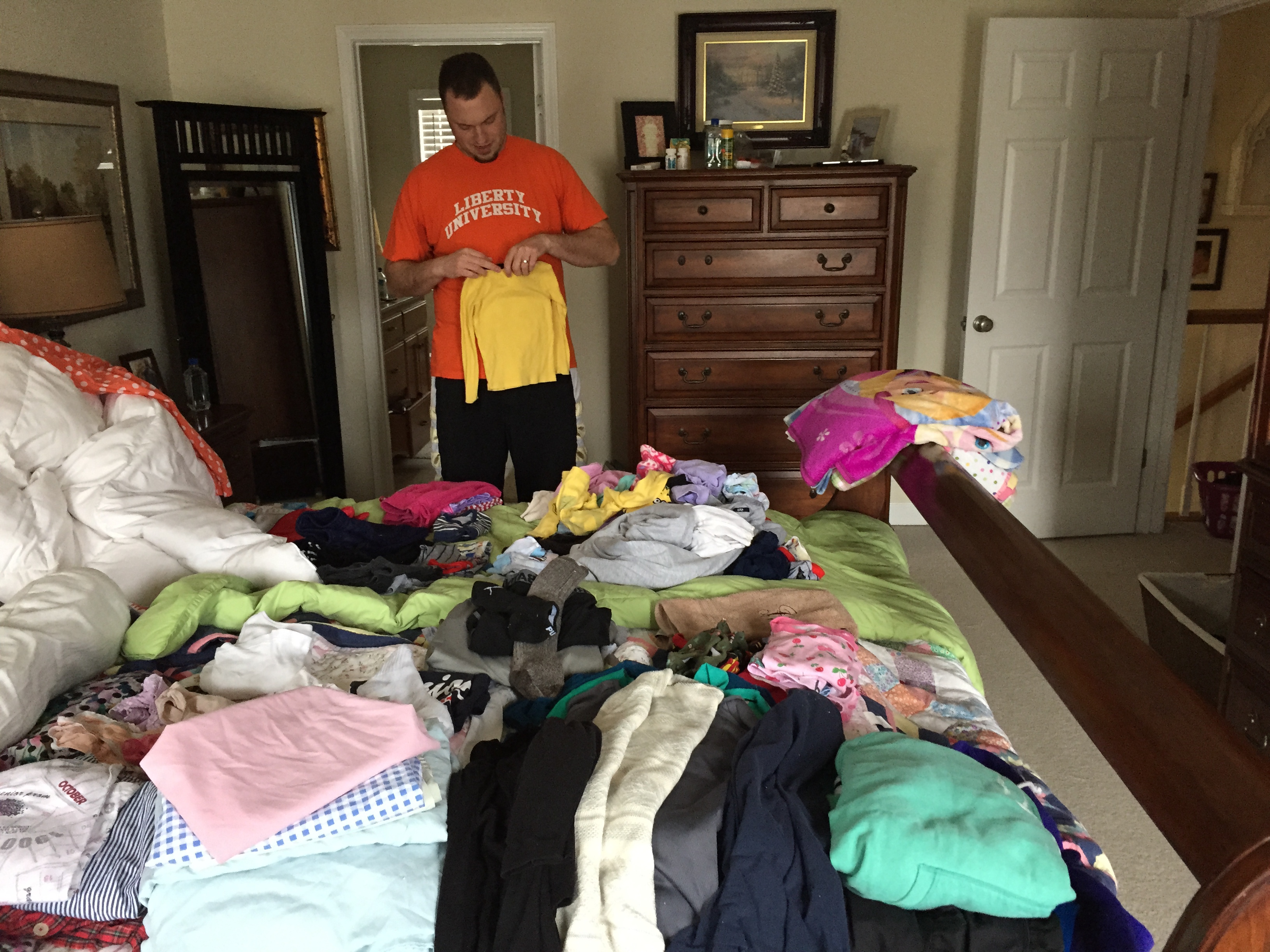 An impromptu reading session.  How I love that Harper has learned to read! Also…we need a new couch.  But, that won't be happening for a looooonnnnggg time.  (#BoyMomProbs)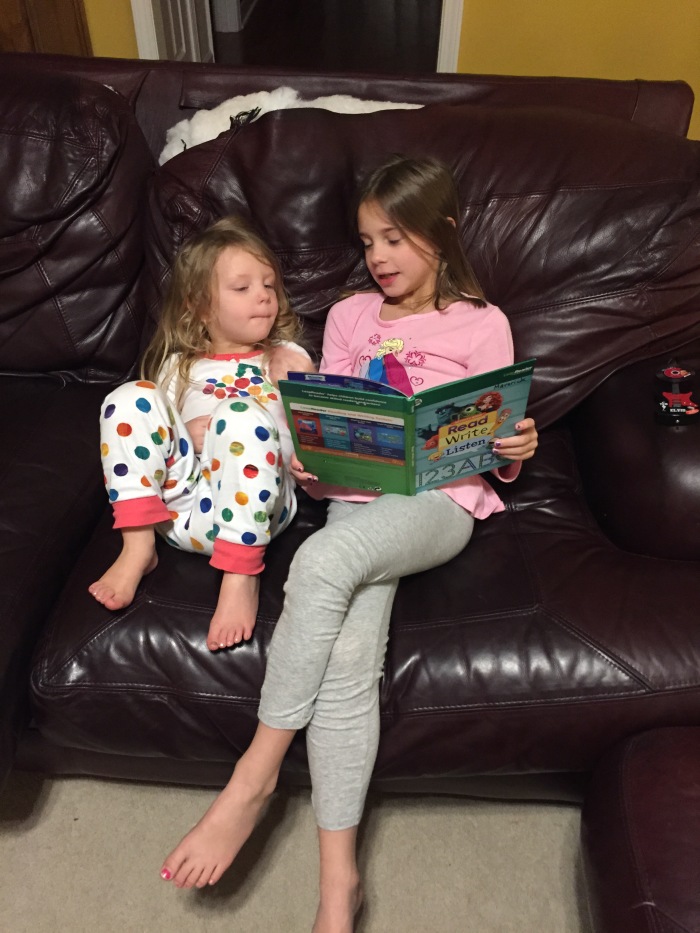 Welp, there's our first week in review.  A little sickness, a little crazy, a little refreshment.  Yay for 2015!