Okay, well I am FINALLY getting around to updating Ye Ole Bloggie. It has taken me about a bagillion years, but finally a quiet moment in time. I really really want to stay more committed to this thing. Let me warn you.. this may get long. You better go pour yourself a cup of coffee or sweet tea and plan to be here a while…

Alright, first things first. Thank you ALL for praying for our house and for our sleep! Both issues have improved greatly! While our house hasn't sold, we are moving into a town house!!! Thank you LORD (and Grandma DeeDee)!!! My mom decided to invest some of her money into a townhome for us in Bellevue. We are going to live there for a couple of years and pay rent to her. It works out great on so many fronts for both of us. Here are some pics of it…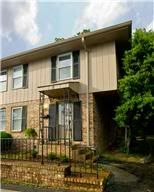 Master Bedroom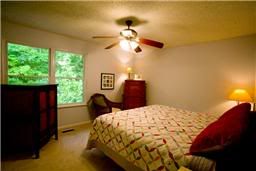 Harper's Room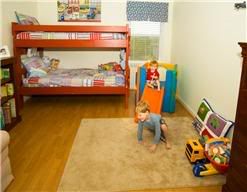 Guest Room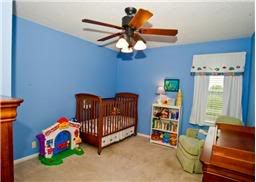 Patio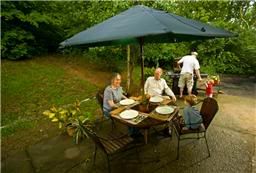 Of course, we will add our touch and TLC to it, but these are your little preview shots so that you can see all of our hard work along the way! We close August 14 and will probably move in sometime the last week in August after a quick trip to GA to get all of our stuff that has been sitting in our house for the last 7 months.
As far as sleep goes…
Well, Thursday night we decided to camp out on the pullout couch in the living room and let Harper CIO (Cry It Out).
(I know some mommy and daddy's do not agree with this method, but we knew it was the right thing for Harps.)
She had been doing GREAT prior to our trip to NC when she got sick with a bad cold. She started waking up in the night about 2-3 times to nurse because she was so stuffy. Well, it created a bad habit that could only be broken by a few tears (from both Harper and myself). And let me tell you… IT WORKED! After a VERY long night, and encouragement (for me) and comfort(for Harper) from Chris. She has slept AMAZINGLY the last 3 nights… like 11-13 hours! And she is her happy self – actually, even MORE happy than before because she is rested! (and WE are more happy because we are rested too)
So this begins the blogging update of our lives… (oh, because now that she has her nights figured out, she is also napping well during the day(which means I have time to think)… until her first tooth decides to interrupt our happy lives – maybe it won't be too bad though)