March brought on the second trimester – which I welcomed with my whole being. We were literally leaving the winter behind and it was so wonderful.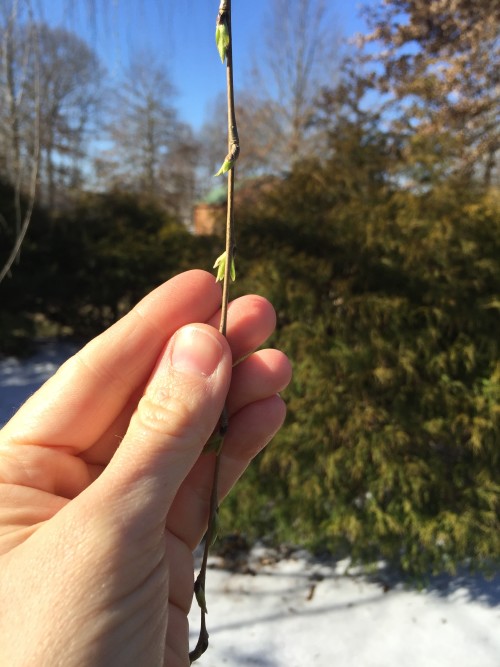 The sickness days would trade off with the okay-feeling days (I never feel 100% during pregnancy). And before I knew it okay-feeling days were coming more frequently than the sick days. I was feeling better!  I was able to function again.  I loved being in the kitchen again.  I loved putting my kids to bed again.  I loved dreaming about how we would fit this baby into our home.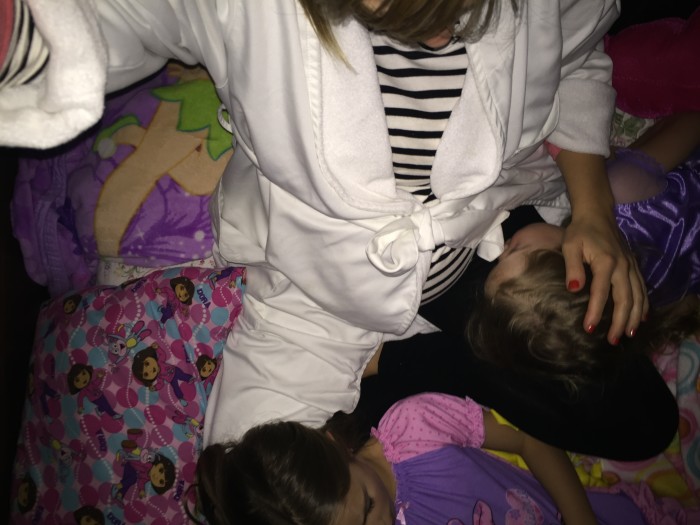 I bought some new and fun maternity clothes.  We celebrated Easter and all Christ had done for us.  It was a full season with much expectation.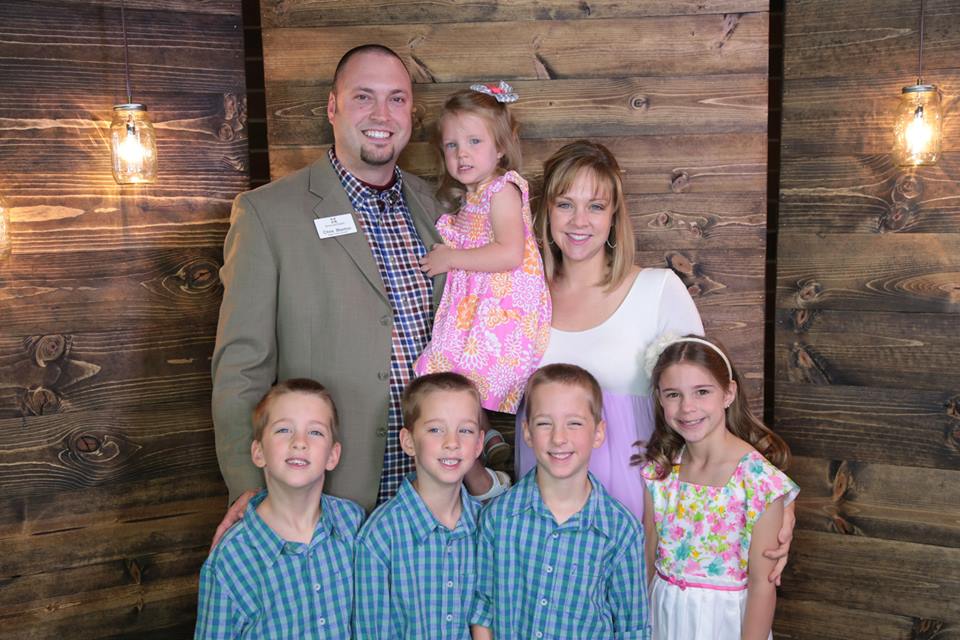 During this sweet season, I was able to travel to celebrate my sister and the arrival of her baby!  I was so happy to be throw her a baby shower along with Emily!
We traveled to Alabama for a student ministry girls' retreat and made it a family camping night (in a cabin with a bed – amen)!  I was also privileged to traveled to Denver, Colorado right after finding out I was expecting.  This sweet baby visited several states!
One of my most favorite memories from this time was traveling to North Carolina.  At 19 weeks, we took a family vacation to Oak Island. We went to celebrate my cousin getting married. During this time my sister and I were able to be together and pregnant! It was one of the sweetest times. We had always wanted to be pregnant together.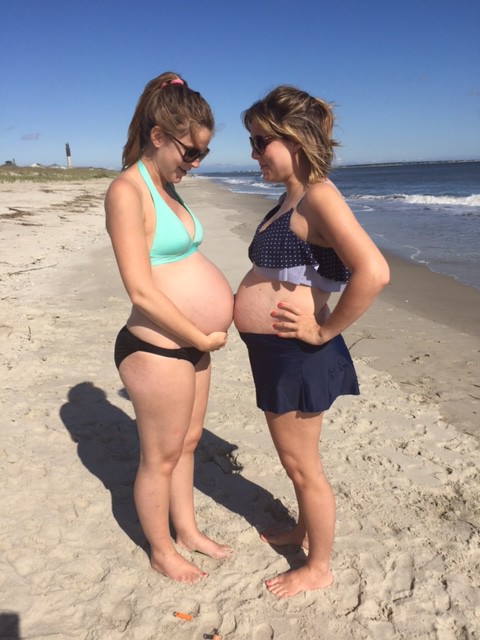 We bumped bellies and wore bikinis on the beach. We baby-talked cousin talk – ya know, like the babies were talking to each other- haha! We ate pizza and then about died of heartburn together. We whoa-ed together about how we had to sit up while we slept because of said heartburn. We talked about all of our pregnancy symptoms.  We bought our very own Ben & Jerry's ice cream that only the two preggers could eat.  Everyone else better WATCH OUT if they even tried to sneak a bite.
One night, we went on the beach and took pictures – along with about 1,000,000 gnats. We laughed our heads off. We truly soaked in how miraculous and special was this night.  That night will be treasured in my heart forever.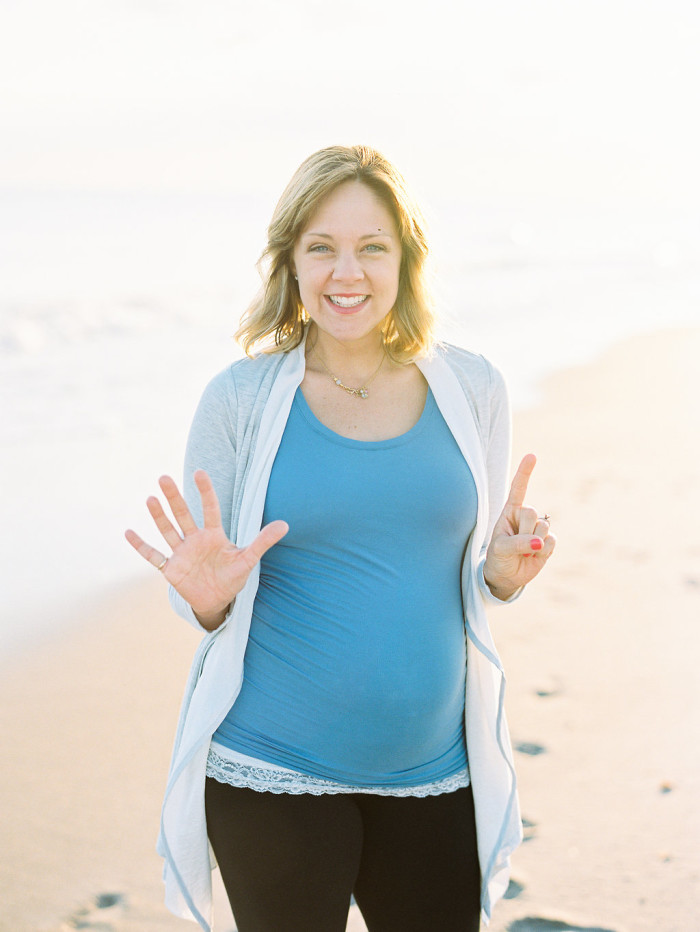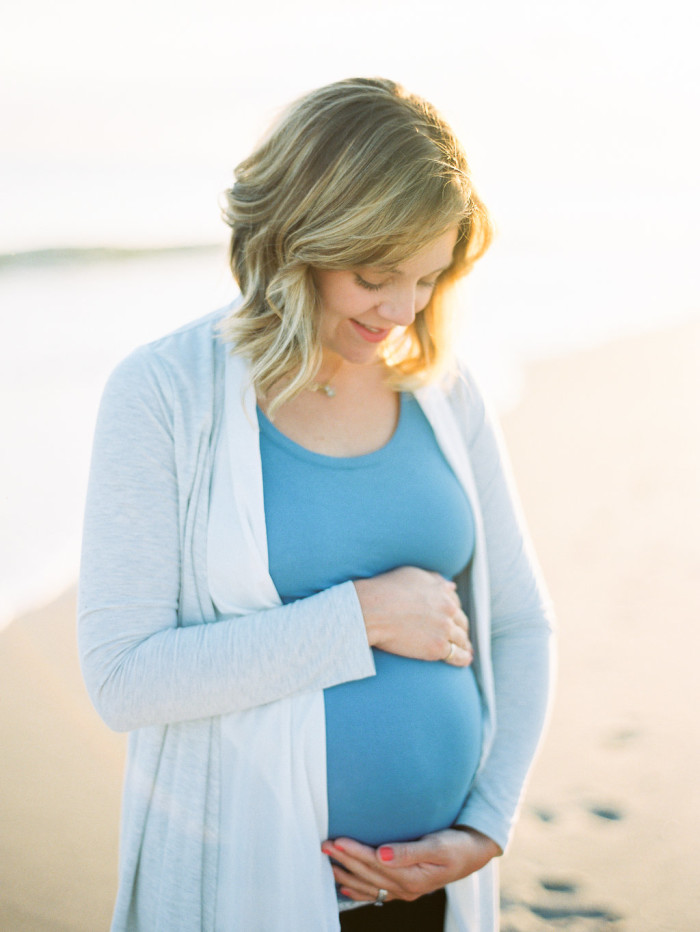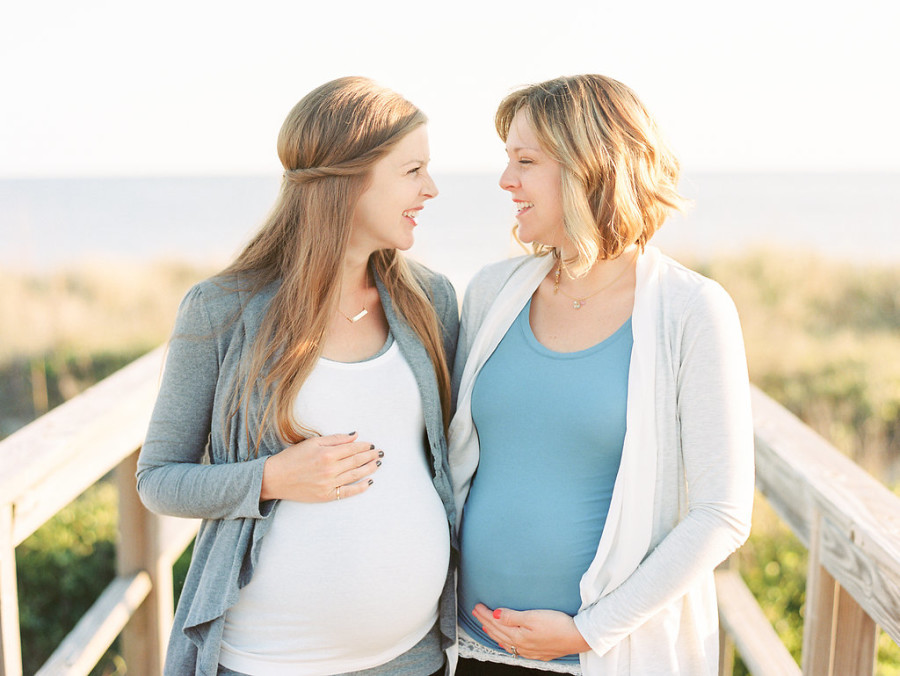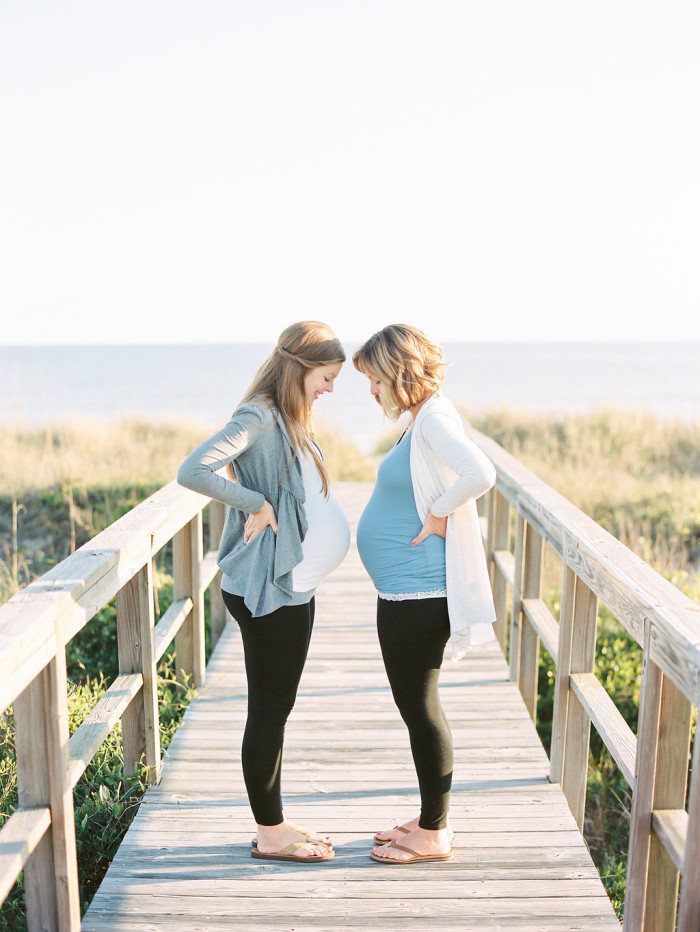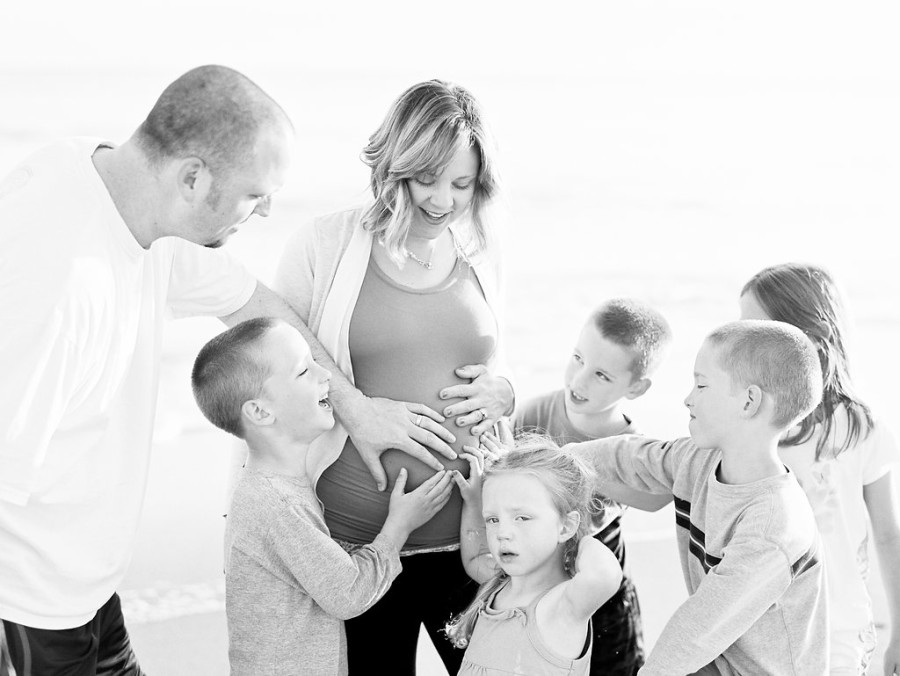 These pictures obviously hold bittersweetness.  This time, this season captured forever. I didn't know it, but our sweet baby was already with Jesus at this point.  I almost wish I could see the supernatural.  The angles that walked with me through this time.  The Father carrying me as He knew what was about to be revealed to us.  On our last day at the beach, I went for a walk alone.  I wept and prayed that the Lord would prepare us for what lay ahead.  I vividly remember praying those words.  I thought I was praying for our future in welcoming our 6th child.  Little did I know how much I would need Jesus to prepare me for what was to come.
The first time I was able to see these pictures I held Milly – who was about 6 weeks old. I wept for the baby that wasn't in my arms. But I thanked God for this gift of these pictures. He knew all along what would happen. And looking back, I saw ways that he cushioned my heart for this news – the gifts He brought us even though there was great sadness.  Only that can happen when we know Jesus.  While the loss of our baby still hurts at time, I know it could hurt so much more with out Him.  Do you truly know Jesus?